New Boutique consultancy
Congratulations you have decided to join this exciting, vibrant and fulfilling industry. Now where to start? British Bridal is here to help we will take you through every step of the process from selecting premises to selling your first gown.
Unlike other training courses, we give you the opportunity to work alongside our highly trained staff in a real bridal appointment. Our training course is run out of our head office in West Yorkshire which is also home to our three successful bridal boutiques.
The initial stage of the course will go through the basics and the essentials for starting your business. This is your opportunity to ask any questions you may have and to go over the "boring bits" including finances etc.
Then we get down to the business of SALES. We will talk you through a full appointment from beginning to end including all the marketing that gets the bride through the door, right through to that all-important question "are you saying yes to the dress?"
You will then get to try out your sales techniques in a real appointment.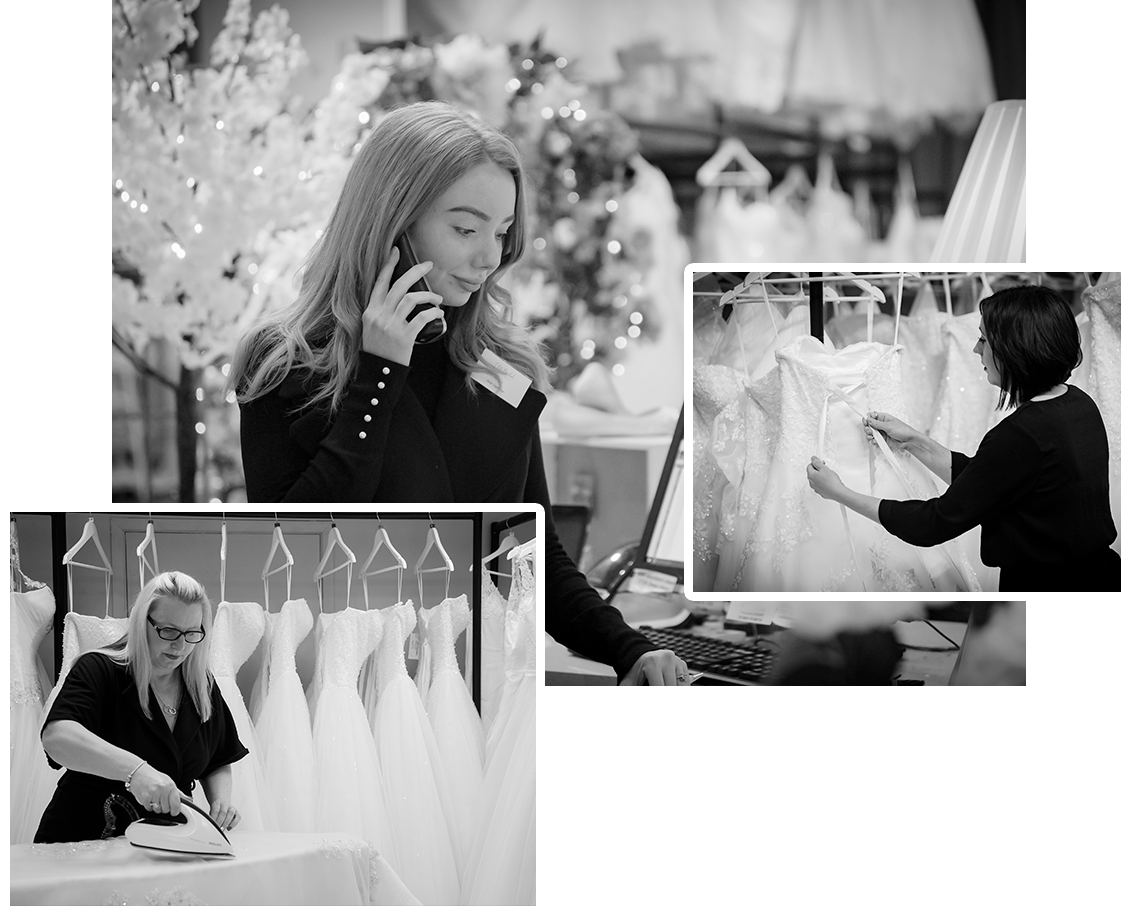 ---
We have three different course options for you to choose from but each course covers the following modules:
Payments
Terms and Conditions
Orders
Measurements
Steaming
Alterations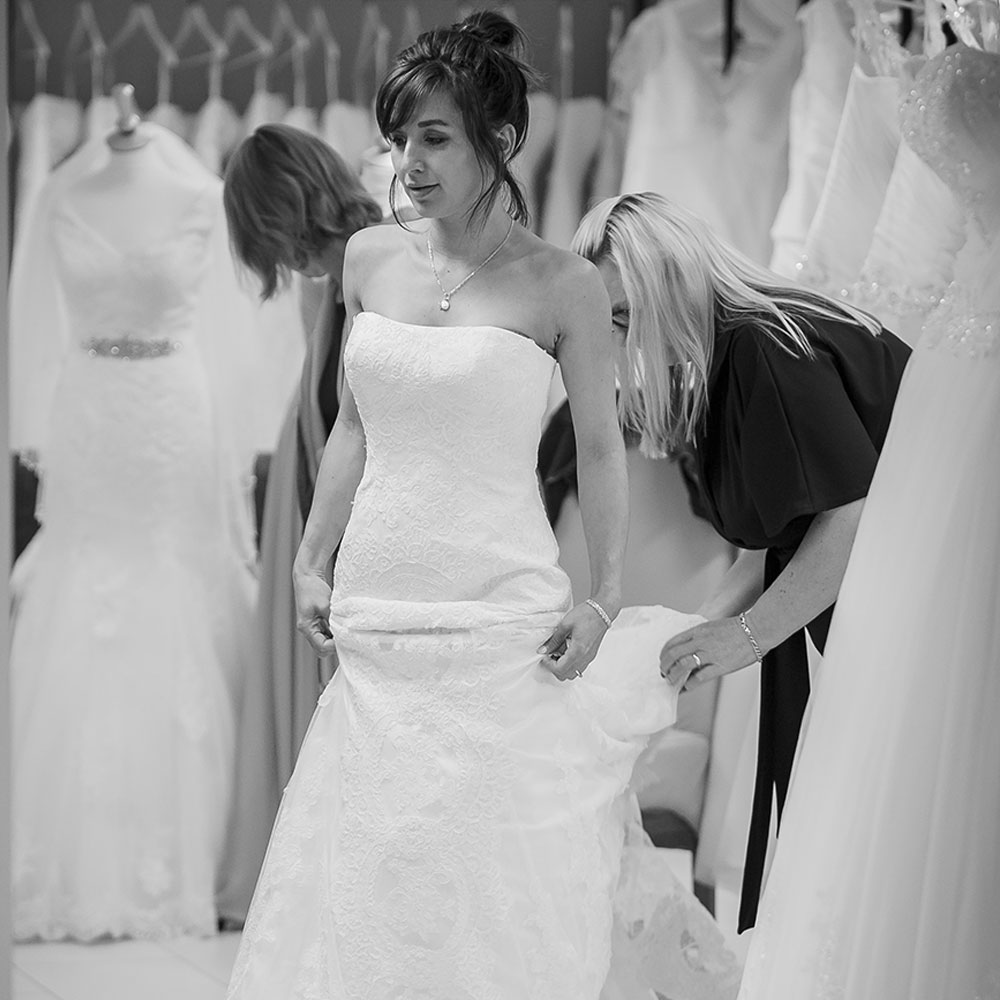 Bridal Basics Course
This course starts from £395.
This is a one-day intensive course held usually on a Saturday to make sure you see as many appointments as possible.
Get Started Today
Industry Intensive Course
This course starts from £595 and includes the full Paperwork Package.
This course is split across two days. The first day is the more back of house essentials where we cover everything in detail. This means that the second day can be just focused on sales.
Get Started Today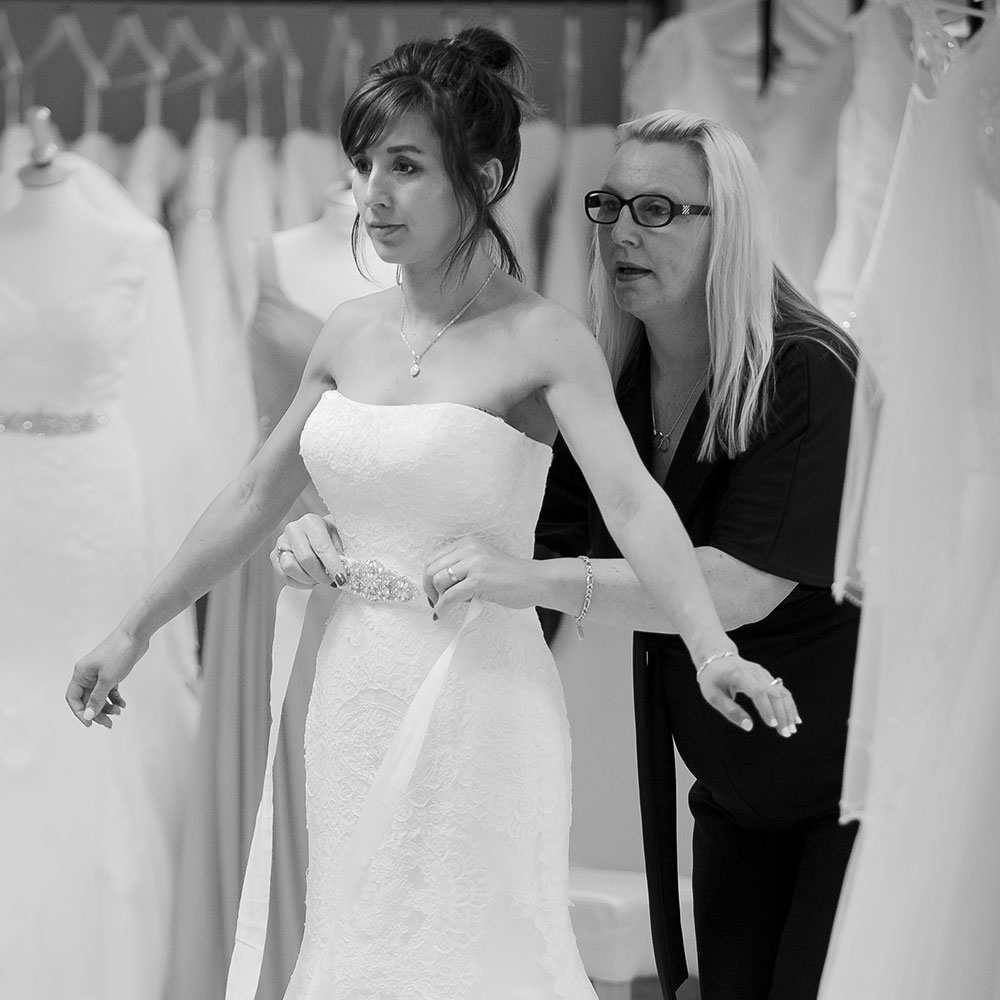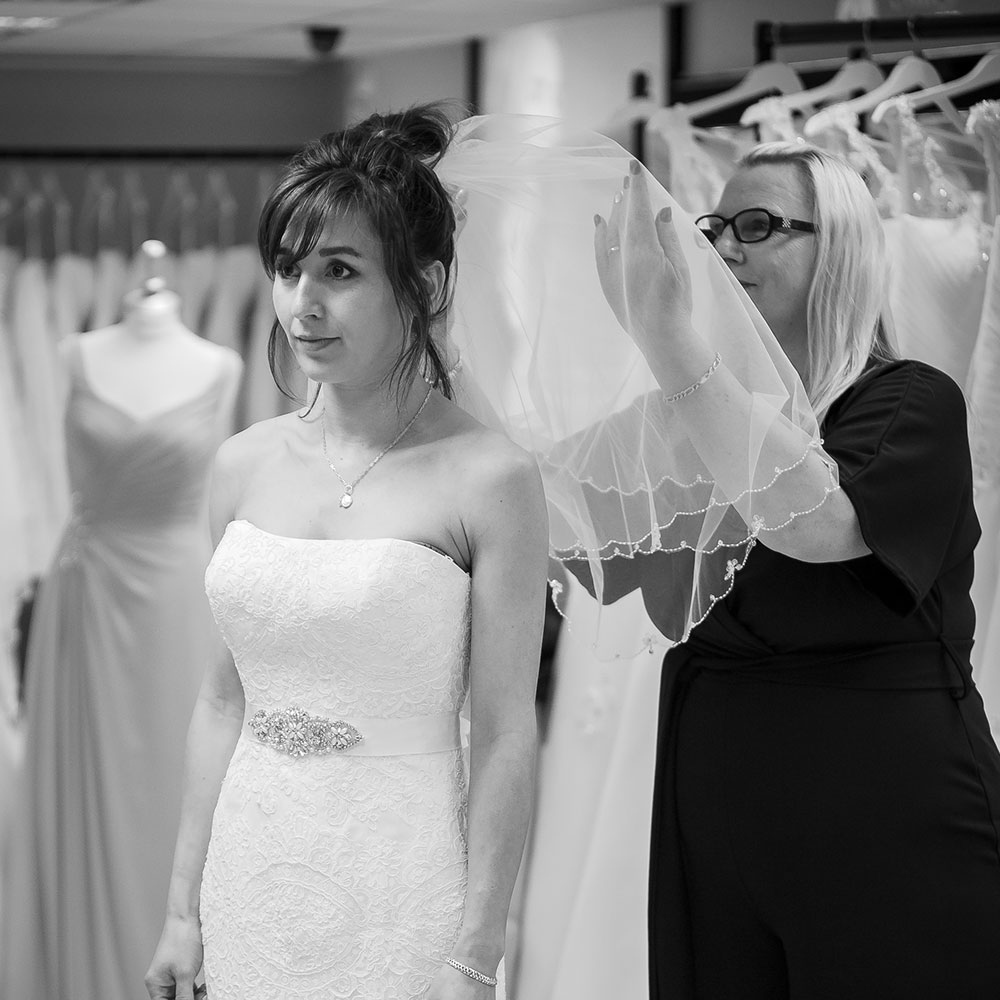 Personal Touch Course
This course starts from £795 and includes the full Paperwork Package (please note additional costs may be added depending on location)
This course runs the same as the "industry intensive" however has the added aftercare module. This means that once your business is up and running your course leader will come to visit your store to work alongside you for one day and give you that added support and help with specifics of your new venture.
Get Started Today
Paperwork Package
This package is £90.
This includes copies of all our documentation that we use on a daily basis in our stores. You will get both hard copies and electronic documents to edit and use for your own business.
Documentation includes:
Terms and Conditions of sale
Examples of complaints and customer service email templates
Alterations forms
Sales Sheets
Enquiry Forms
Steaming modules and checklists
Order forms
Privacy Policies
Get Started Today